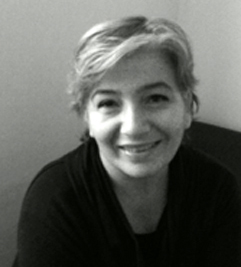 Maria Cristina Sorvillo
Director of Design and Architecture
Maria Cristina achieved her Master's degree in Architecture at La Sapienza in Rome, finalizing her studies with Prof. Enric Miralles in Barcelona (Spain). She received a Ph.D in Architectural Design in 2001 and furthered her research at the Berlage Institute, Rotterdam in 2003. Working as an Architect in Italy for more than 10 years on a wide variety of projects, she moved to London in 2006 to gain international experience working for a number of well respected firms. Her projects have been recognised over the years in both national and international publications.
She is registered with the ARB and became a Chartered Member to the Royal Institute of British Architects in 2008. In 2010, she founded The Green H LLP. For Maria, it was important that her personal values and outlook be integral of the new practice:
"My view is that we should not only succeed in producing architecture of merit and delight, but to do so respecting the environment and combining both creativity, professionalism, and respectful relationships."
Languages: Italian, English, French, Spanish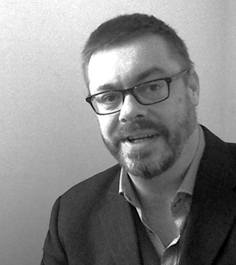 Edward H. Kerman
Director of operations
Edward is Director of Operations for The Green H LLP. He is responsible for non-architectural matters within the group including, business strategy, accounting and finance. Ed has over 20 years experience in property and investment, starting as Junior Investment Manager at Swiss Life PLC, where he managed 4 tracker funds. As an Investment Analyst at Mercer Investment Consulting, he specialised in quantitative systems development and managed the Pan-European submissions to their Global Investment Manger Database (GIMD). Moving to Stanford Associates in 2003, he was appointed Principal, Information Systems. His responsibilities included the development of a suite of analytical systems for the selection and monitoring of 3rd party investment managers. Subsequent to his career in the city, Ed turned property developer and manages a portfolio of properties which he still oversees to this day.
"The Green H LLP was a unique opportunity to learn and leverage skills to build something really special, working with architects who are so passionate about the footprint they leave is truly inspiring. The challenge of keeping up with the latest thinking and the application of technological developments is an integral part of what we do, forming fresh perspectives and presenting to clients on how buildings can be constructed with these tenets in mind is a real thrill".
Ed holds the IMC designation and is a qualified LEED Green Associate.
Languages: English, Italian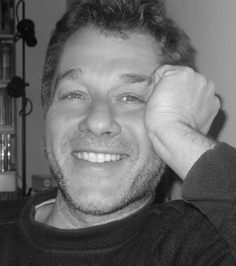 Giovanni Pogliani
Senior architect
From an early age Giovanni had exposure to the lively artistic and cultural climate of '60s Rome, his father, a major art dealer, acted as an agent for artists such as Pietro Consagra and Alexander Calder. Inspired, and with a clear aptitude for the arts, Giovanni studied architecture, completing his degree in Urban Design at the Faculty of Architecture in 1988. Following on from graduation, Giovanni focused on teaching and research activities, lecturing in Urban and Interior Design and curating a number of exhibitions, he completed his PhD in Architectural Design and Theory of Architecture in 1998. From 2000, he continued teaching "Urban Design and Public Spaces" as Adjunct Professor at "University la Sapienza" organizing international seminars with the University of Pescara and University of Lyon.
In parallel to his lecturing, Giovanni's projects have won major international awards "Europan 4"; multi -functional complex for the city of Bratislava, Slovakia (1st prize) and "Europan 5" - tele-matics citadel for the city of Savona, Italy (1st prize). His diverse approach to planning and architecture have been acknowledged most recently with his participation in the urban transformation initiative within the City of Rome.
Languages: Italian, French, English, Greek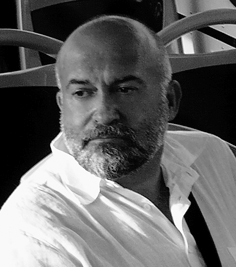 Giancarlo Fantilli
Landscape architect
Giancarlo is an architect and landscape architect graduated from University of Rome "La Sapienza" with a specialization in "Landscape Design" and is a registered member of AIAPP (Italian Association of Landscape Architecture). His research activities focus on investigating the complex relationship between the design methodology and how to facilitate interaction between the built environment and the natural one. Giancarlo speciality is to work with marginal landscapes which would not normally be considered buildable while keeping a keen eye on the projects sustainable credentials.
He has been working on the development of urban projects, analysing the strategic role that 'brown-field' areas have in the urban context. A passionate believer in the role of landscape design, he is a firm advocate of the key role landscape design has in new developments, the built environment in general and intervention within historical centres. His use of water, selection of materials, planting and lighting each playing an important role in achieving the maximum sustainable result.
Languages: Italian, French, English
INTERNATIONAL NETWORK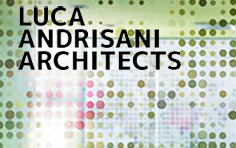 Luca Andrisani Architects, NY, USA
Founded in 2007, Luca Andrisani Architects represents a new generation of architects with an artistic interest in the craft and juxtaposition of timeless, unconventional, and cutting edge materials. The firm's conceptually designed environments balance intrigue with sustainable function and beauty. With a strong belief in listening as a guiding principle, the practice works with clients on projects of all scales and scopes to offer innovative solutions tailored to each individual project. The firm has won numerous awards including three International Design Awards, a Merit Award by Interior Design Best of Year and was named an Emerging Architect by Architecture Record. The work of Luca Andrisani Architect has been featured in media and press venues including New York Magazine, Interior Design, Architectural Record, Metropolitan Home, Interiors, Interni, Daily News, Design & Display Ideas, and Dlux.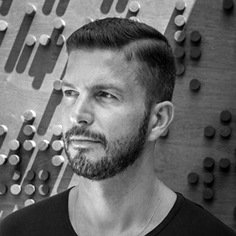 Luca Andrisani
Local partner
Since founding his eponymous practice, Luca Andrisani, AIA, has designed, managed, and detailed over 40 international architecture and interior design projects for the world's leading retail, commercial, and residential clientele. With a presence in New York, Luca has expanded upon his experience working with the world's leading firms including the Pritzker Prize–winning team of Herzog & de Meuron in Basel, Switzerland and Rafael Viñoly and Peter Marino in the United States. His background in high-end retail design includes flagship spaces for Prada in Tokyo and Montevarchi, Italy, Louis Vuitton, Fendi, and Dior. Luca's practice encompasses a full spectrum of scales from a 300-square-foot boutique cashmere retailer and a 600-square-foot New York City penthouse to a 200,000 square foot multi-family development in Brooklyn.
He brings his distinct international perspective based in collaborative material innovation and research to each project. Luca completed his Masters in Architecture at the Royal Institute in Sweden and graduated with Honors from the famed La Sapienza University in Rome. He is a registered architect in New York and Italy and is a LEED accredited professional of the United States Green Building Council.
Languages: Italian, English